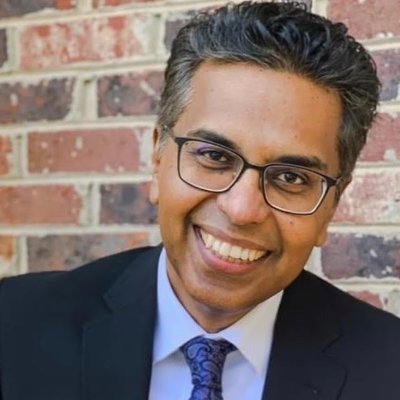 If I were to sum up my career in journalism, I'd say I'm a builder -- of teams, of audience, of franchises and of people.

My mantra is to take content beyond text. And I do so through creative, immersive journalism that not only lures unique visitors but also keeps them engaged. (Take a look here.)
But more than anything, I like to believe I'm a matchmaker of sorts for minority journalists. I have made it my mandate to identify, nurture and place BIPOC and LGBTQ writers and reporter in newsrooms across America.
At NPR, I combined four disparate teams into one, grew it to the largest – and most diverse unit – in the organization, and rethought the way we create and curate content across site, social, streaming platforms and smart speakers.
At a time when every news organization hemorrhaged readers, we grew.

We grew our Hispanic audience; we raised search traffic +58%; we expanded our 18-34 age demographic; we led the industry with our experimentation on Twitter Spaces; and we accounted for 158 million downloads of NPR Podcasts.

And that's just in the first year .

Before I joined NPR in 2021, I led CNN's content diversity initiative and birthed the top two newsletters in CNN's portfolio: 5 Things and The Good Stuff. I created a writing class that became mandatory across all of CNN. And I ran an internship program, focused on diverse talents, where every participant has landed a job internally or elsewhere.
I was born in Bangladesh, raised in the United Arab Emirates and attended college in the U.S. I write about that experience here. I speak fluent Bengali, basic Urdu, serviceable Hindi, and I can read Arabic. I've used my language skills to augment CNN's on-the-scene reporting from South Asia on stories ranging from the Benazir Bhutto assassination to the garment factory disaster in Bangladesh.
I started my journalism career at the Atlanta Journal-Constitution, where I was part of the breaking-news team that was a Pulitzer Prize finalist for its coverage of the 2005 Fulton County Courthouse shooting.
Outside work, I run (and take photographs while doing it); cook; play in a rock band and draw cartoons.

Need to reach me? Shoot me an email at saeedahmed(at)outlook(dot)com