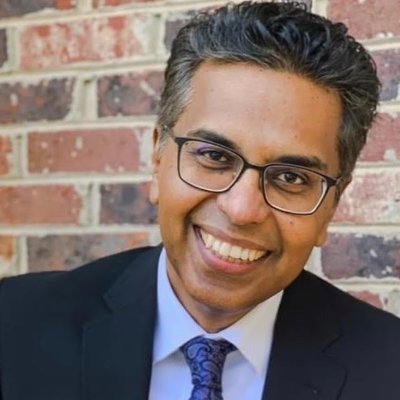 If I were to sum up my career in journalism, I'd say I'm a builder -- of teams, of audience, of franchises and of people.

But more than anything, I like to believe I'm a matchmaker of sorts for minority journalists. I have made it my mandate to identify, nurture and place BIPOC and LGBTQ writers and reporter in newsrooms across America.

I am the Vice President of News for Digital Platforms at the Associated Press. I lead the news organization's efforts to deepen engagement with audiences on site, social and other emerging platforms. The goal? To bring AP's world class journalism to more people, in more modern ways.
Most recently, I was the Head of Digital Journalism at the BBC, recruited to lead its editorial strategy as it seeks to aggressively expand in the North American market. My remit was to not just overhaul the kinds of pieces the BBC produces but also the platforms to showcase them – from newsletters, to social, to video, to a website and app. In the short time I was there, the North American traffic grew each month.

As the Director of Digital News at NPR, I combined four disparate teams into one, grew it to the largest – and most diverse unit – in the organization, and rethought the way we create and curate content across site, social, streaming platforms and smart speakers. In a year when almost every news organization saw a precipitous drop in users, we grew traffic. 

Before I joined NPR in 2021, I was the Assistant Managing Editor at CNN. I led it content diversity initiative, which directly led to month-over-month audience growth for every vertical; birthed the top two newsletters in CNN's portfolio: 5 Things and The Good Stuff, and won an Emmy for Best Interactive Media.  
I was born in Bangladesh, raised in the United Arab Emirates and attended Morehouse College in the U.S. I write about that experience here. I speak fluent Bengali, basic Urdu, serviceable Hindi, and I can read Arabic. I've used my language skills to augment CNN's on-the-scene reporting from South Asia on stories ranging from the Benazir Bhutto assassination to the garment factory disaster in Bangladesh.
I started my journalism career at the Atlanta Journal-Constitution, where I was part of the breaking-news team that was a Pulitzer Prize finalist for its coverage of the 2005 Fulton County Courthouse shooting.
Outside work, I run (and take photographs while doing it); cook; play in a rock band; draw cartoons; and teach journalism at Georgetown University.

Need to reach me? Shoot me an email at saeedahmed(at)outlook(dot)com

If you're a journalist of color and would like to talk about roadmapping your career or navigating your newsroom, you can request time to chat with me here.